Approve preflight checks
Onboard preflight checks
Skybrush server continouosly checks the status of the drones and detects problems that need to be handled preflight. The overall status of these automatic preflight checks are summarized when you press the Onboard preflight checks checklist item.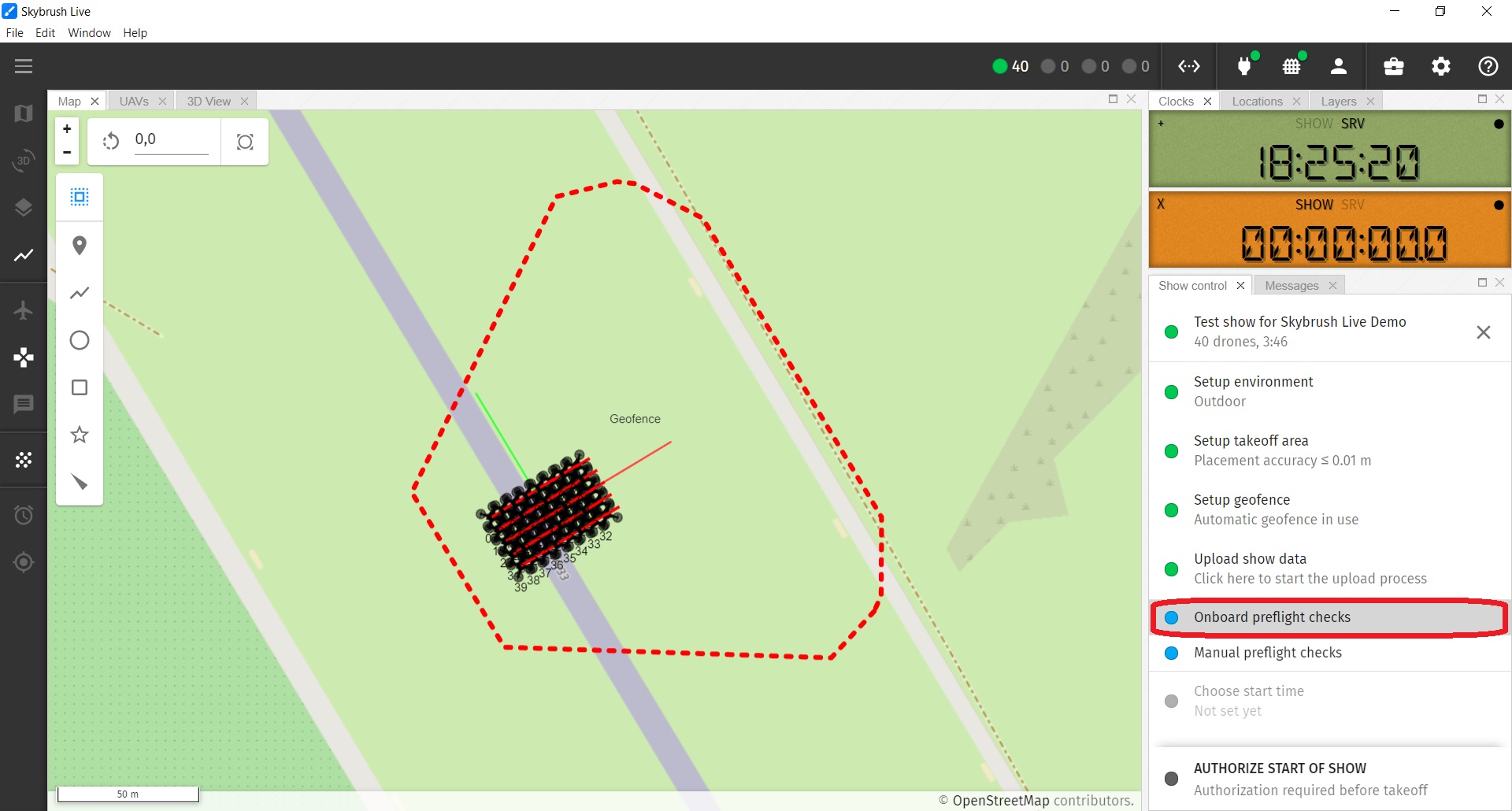 Again, you need to manually approve that the preflight status of all your drones is OK.
| | |
| --- | --- |
| | Open the "UAVs" panel to check the status of individual drones in more detail. |
Manual preflight checks
Working with a swarm of drones is of high risk as there are several environmental and technical conditions that need to be met before flight to ensure safety. This last manual preflight check is aided with the "Manual preflight checks" checklist item, which brings up a list of (configurable) conditions that need to be checked and verified by the human operators.
If all manual preflight checklist items are checked, manually approve the overall status here as well.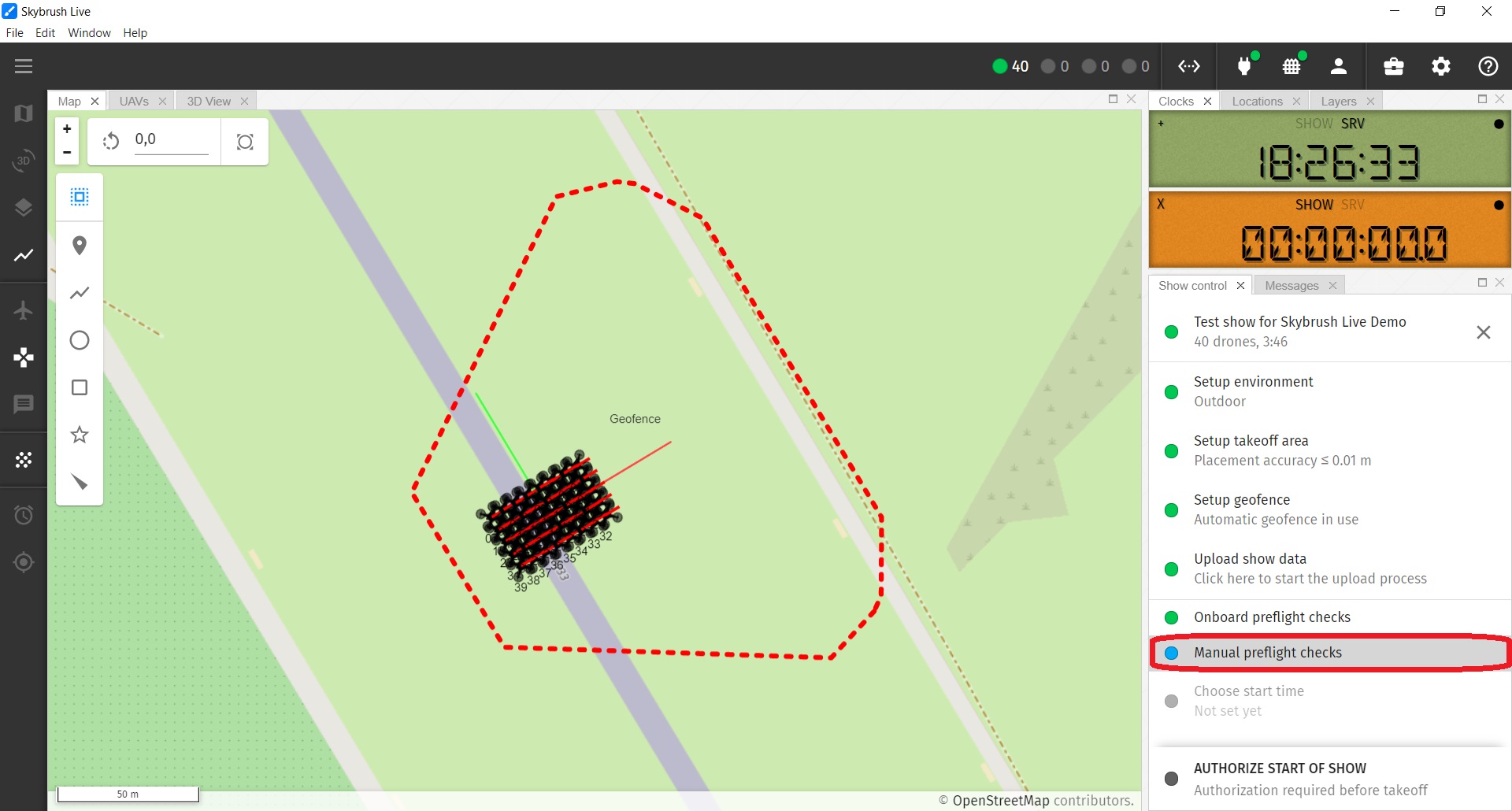 | | |
| --- | --- |
| | Setup your custom manual checklist as you wish in the Preflight tab of the Preferences widget. |