Skybrush Sidekick
This is the main documentation of Skybrush Sidekick, a companion app to be used along with Skybrush Live as an independent fallback control interface for safe drone fleet operations.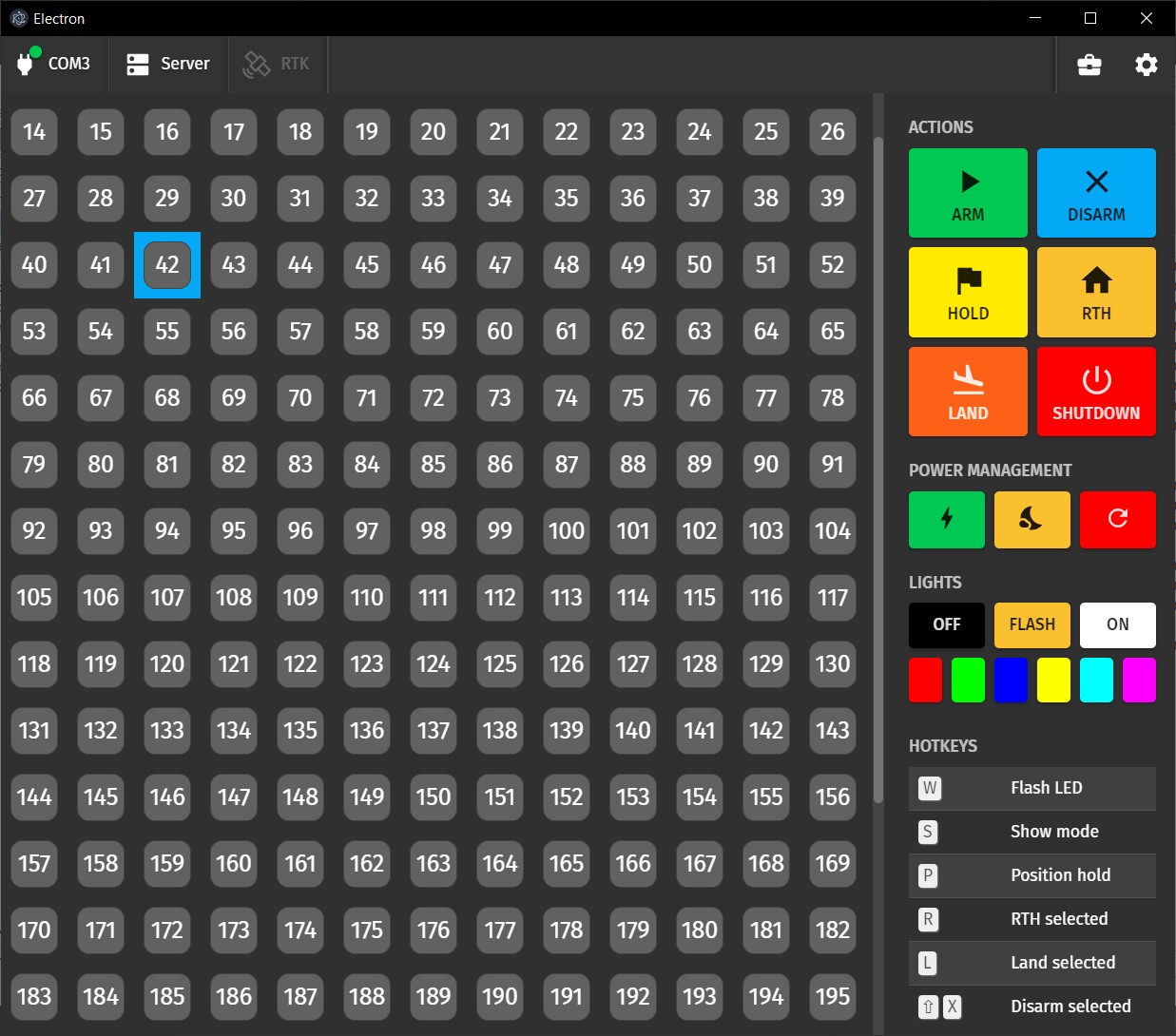 Before you fly with Skybrush Sidekick, make sure you have read the entire documentation carefully. Use the left sidebar for browsing and we also encourage you to contact us in case of any questions.
Remember, drone swarms are great fun but only if you know how to handle them!